Unit
Unit incharge
Days
(OPD)
Consultant in
OPD
O.T. with Days
Viddhagni OPD
Days
1)

Vd.Vijay Ukhalkar

Monday
& Thursday

Vd. Vidya Jangle (Mon.)
Vd.Shrikant Wakudkar (Thurs.)

Friday-
Vd.Shrikant Wakudkar

Tuesday

2)

Vd. Madhuri V. Bhandare

Tuesday &
Friday

Vd. Madhuri
V. Bhandare
Vd. Vidya Jangle

Wednesday

Saturday

3)

Vd. Pradnya R. Kapse

Wednesday &
Saturday

Vd. Pradnya R. Kapse &
Vd.Shrikant Wakudkar

Monday-
Vd.Vidya Jangle/
Vd.Shrikant Wakudkar

Thursday
Shalyatantra (Genral and ANO Rectal Surgery) Department
R.A.Podar hospital has a state-of-the-art flagship centre located in the upscale area of worli, Mumbai. The presence of exceptional connectivity, quality social and civil infrastructure and proximity of various commercial entities makes worli a faced paced location from where we have treated over 10,00,000 plus patients in our hospital at Mumbai.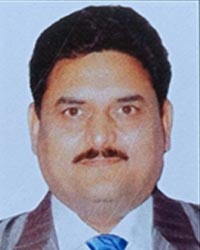 B.A.M.S. M.S. P.H.D. (Professor and HOD, Dept. Shalyatantra)
Vishesh Gaurav Puraskar" Awarded By Medical Education & Drug Department, Government Of Maharashtra In 2008.
Paper Presentation In International Ayurved Conference In 2010 Held At Hongkong.
"Patni Memorial Prize" Marathwada University (1986)
"Dhanvantari Paritoshik" Marathwada University (1988)
"Honerable Minister Shri Shankarraoji Chavan Gunvatta Paritoshik" By Nanded Municipal Corporation, Nanded. (1988)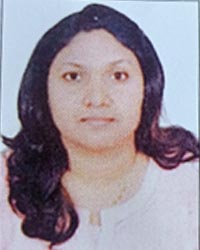 B.A.M.S. M.S. P.H.D. (Associate Professor)
16 years UGTeacher
12 years P.G.Teacher
U.G.and P.G. Examiner Since 13 yrs
Chair-person & resource person at various National conferences and seminars.
Organization of various CMEs and Camps at various places.
Published various research papers on various Shalyatantra topics in international journals.

Export in doing various general surgeries.(LIKE HERNIA ,HYDROCELE ,APPENDIX,ANORACTAL SURGERIES)
Export in treating various Orthopaedic diseases with Ayurvedic Medicine.
Worked as a co-investigator in a medical research project
EXPERTISE IN MARMATHERAPHY
Guest speaker for One month certificate course of ksharsutra therapy in anorectal diseases.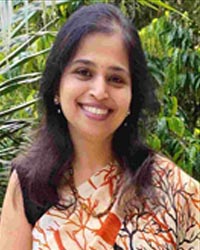 B.A.M.S. M.S. P.H.D. (Assistant Professor)
6 Papers published in national level
11 research articles published in national and international
Peer riview journals and Ayurveda magazins)
Felicitated by 11 awards in various fields
AUTHOR OF BOOK written – "OUTLINE OF WOUND
HEALING" published in August 2022.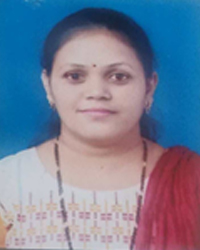 B.A.M.S. M.S. P.H.D. scholar (Assistant Professor)
2 Research articles published in National level
Delivered lectures as a guest speaker
Workshops
Laser proctology workshop
Cancer awareness workshop
Experience UG 8 yrs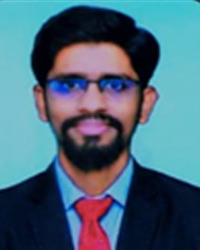 B.A.M.S. M.S ( Assistant Professor)
Fellowship in laproscopic trraining
Felowship In advanced laser proctology
Certificatecourse in upper GI scopy for biginnners
Certicate couse in constipation
Certificate couse in ksharsutra from NIA
5 research article in national and international journal AWARDS


These are leading surgeons at Podar Hospital, Worli , Mumbai. All of them are skilled with GENERAL ,LASER & COLORECTAL SURGERIES. Our team has successfully treated patients suffering from GENERAL AND ANORECTAL SURGICAL CONDITION. More than 10,000,000 patients have been treated through advanced medication.
Our team of doctors and surgeons have cured patients suffering from severe piles, fistula, fissure, circumcision, hernia and many other diseases using advanced laser technology . In case you are facing any of the symptoms listed on our website related to piles, hernia, or any other mentioned diseases. Then feel free to consult our doctors ..
SpecialTreatment
GENERAL SURGERY ( Hernioplasty, Appendectomy, Cholecystectomy,circumcision, orchidectomy , hydroceloctomy, )
ANORECTAL (PROCTOLOGY) SURGERY ( Open haemorrhoidectomy, closed haemorrhoidectomy,lazer haemorrhoidoplasty, Sclerotherapy, Fistulectomy, fistula surgery like DLPL.,filac, fistulotomy lift Lateral internal Sphincterotomy, Laser therapy)
SCIENTIFIC KSHARSUTRA THERAPHY
NON HEALING AND DIABETIC WOUND CARE MANAGEMENT ( Dhavan by scientific method, Lepan, Dhupan)
Minor surgical procedures for sebaceous cyst, Dermoid cyst, Lipoma, hemangioma, calcinosis cutis, ganglion, fibroadenoma, neurofibroma, mucoceole, lobule repair
Diagnosis and basic care for orthopaedic patient


Parasurgical Procedure
AGNIKARMA
VIDDHAKARMA
VIDHAGNIKARMA


Raktmokshan (Blood Letting By) Management of Urological Disorder
UTTARBASTI BY SCIENTIFIC METHOD
Urinary stricture
BPH
Infertility
Dysurea
Oligourea


Basti
Katibasti ( Lumbar Spondilysis, Sciatica)
Janubasti ( Osteoarthritis)
Manyabasti ( Cervical Spondilosis)
Merudand Basti


Primary Care Centre For Bhagna (Fracture) - Orthopedic
Bandh
Lepa
Internal Medicine


One Month I-care Programme For Training In Ksharsutra.
Conducted twice in a year


No. of Patients
OPD : Daily OPD= 150-200 per day
Monthly OPD = 2500-3000 Per month
IPD : Male = 35 Bed
Female = 10 Bed
Surgical Procedures : 30 to 50 major surgery in a week
On an average 10-15 minor procedures daily


HEAMORRHOID /PILES
Piles ( Mulvyadh / Bavasir ), clinically known as Haemorrhoids, is the swelling of the blood vessels near the anal opening. An increased pressure on these blood vessels due to any reason, causes them to enlarge and swell, thus forming lumps which are occasionally felt at the anal opening.

FISTULA /BHAGANDAR
An anal fistula ( Bhagandar / Fistula in ano ) is a small channel that develops between the end of the bowel and the skin around the anus. It frequently is the result of a previous or current anal abscess. Fistula has a tract with two openings - Internal opening into the rectum or anal canal and External opening through the skin of the buttocks.

PILONIDAL SINUS/ SURAKH
A Pilonidal sinus also called Pilonidal cyst, Pilonidal abcess or Sacrococcygeal fistula is a cyst ( small sac ) or tunnel in the skin. It develops over the tailbone at the top of the cleft of the buttocks. The cyst usually contains hair and skin debris. More than one cyst may develop and these are linked by tunnels under the skin.

VARICOSE VEIN / SIRA KAUTILYA
Varicose veins are veins under the skin that have become swollen, twisted and bulging. They are usually seen in the legs and feet. They are quite common, and most of the time do not cause any problems. However, they can be disfiguring and be a cause for cosmetic concern in females.

The veins of the lower limb have one way valves that keep the blood moving towards the heart and prevent its backflow. If the valves are weak or become damaged, blood can back up and pool in the veins. Over time, the continuous pooling cause the veins to become stretched, swollen and tortuous. Raised pressure in these veins also causes development of spider veins and discoloured areas which look like bruises.

HERNIA
Hernia is a common condition affecting patients, espe- cially inguinal hernia in males and incisional hernia in females. Even though several types of surgery have been described for hernias, mesh hernioplasty remains the gold standard treatment. Majority of the hernias require surgical treatment leaving apart small asymptomatic direct hernias in the elderly. Today, laparoscopic hernia is becoming gold standard. Obstructed hernia is an emergency and late cases carry significant mortality.

APPENDICITIS
Acute appendicitis is the most common emergency encountered by the general surgeons. Men have slightly increased incidence of acute appendicitis compared to women. Incidence is 11 per 10,000 persons/year. Appendicectomy is a simple surgery, no doubt, but sometimes it can be very difficult and disappointing- sometimes one may not be able to find the appendix. Hence, appendicectomy should not be taken lightly. The th choice of surgery today is laparoscopic appendicec- tomy-one advantage being one can look into all quadrants of the abdomen-not to miss other causes such as perforated duodenal ulcer , etc. and very helpful to detect subhepatic appendicitis.